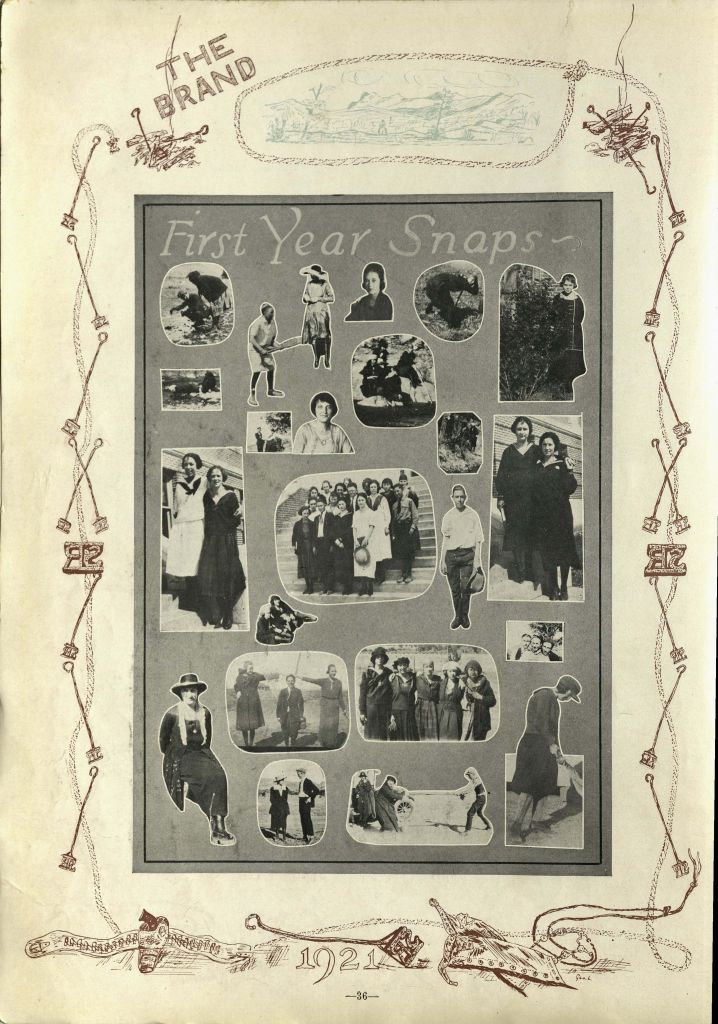 The Archives is pleased to announce its latest digitization initiative- The Brand Yearbooks . These will be found under our Webpage Digital Collections . To commemorate the Centennial Anniversary of the school, we hope to have all the early Brands scanned and available online. We also will soon be getting Commencement Programs up as well.
Physical copies of the Brand can be found in the Archives as well as on the first floor of the Library. The Brands became digital-only in 2011. Yearbooks from 2011 onward can be accessed through  Webcat .
The Brand was started for the First Class entering Sul Ross in 1920, and their premiere edition was published in 1921. Since then, there has been a Brand published every year except for 1934 and 1935 due to the Depression. Early Brands were characterized with cartoony cutouts featuring pithy descriptions as seen below.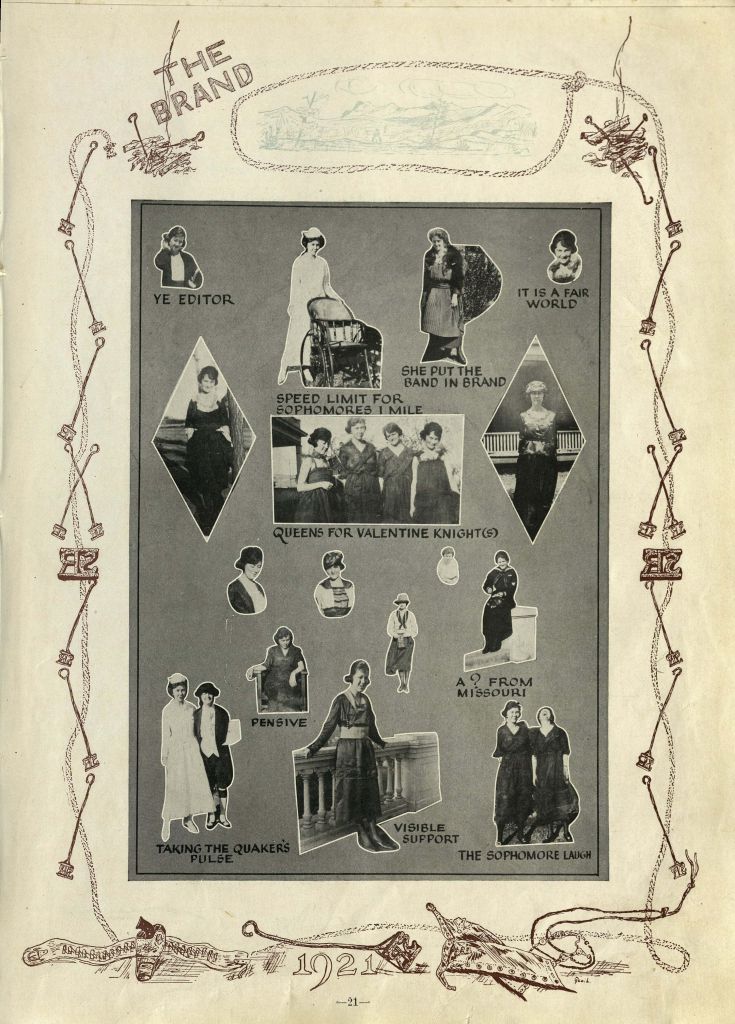 Studying the early Brands are a good way to learn about the history of Sul Ross and the Big Bend. For example, from this early poem, we find out that the school colors weren't originally scarlet and grey! Apparently they were blue and gold. When did this change happen?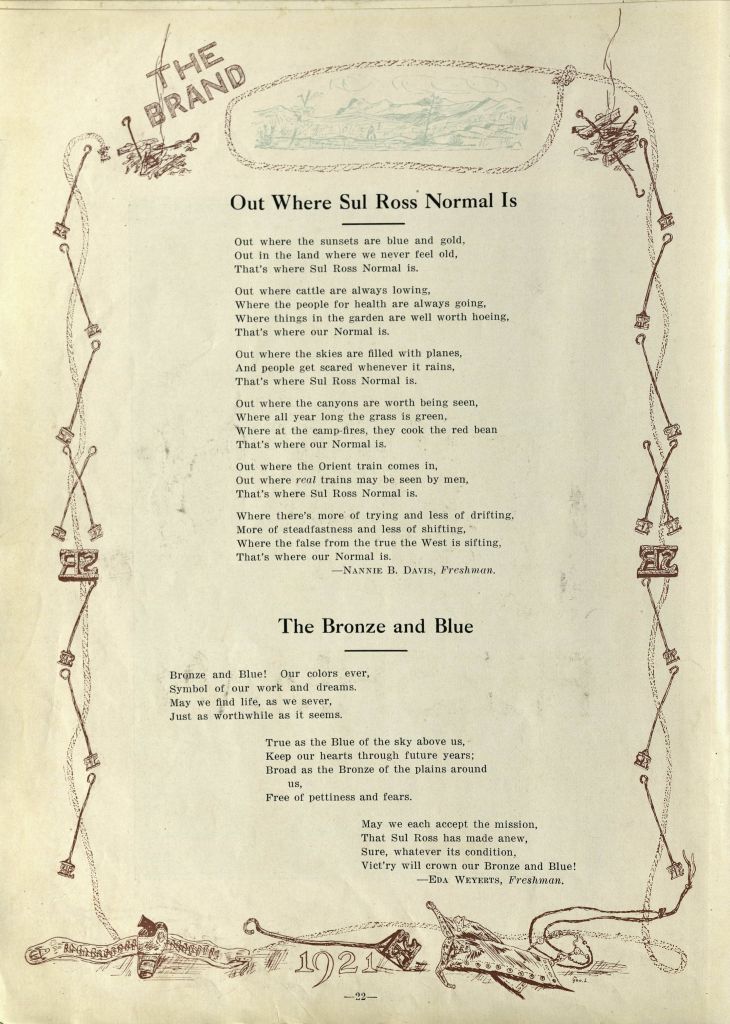 Doing some research, we find out that the school colors officially became scarlet and grey in 1923 .
Every year since the beginning, The Brand has chronicled sports teams and school clubs.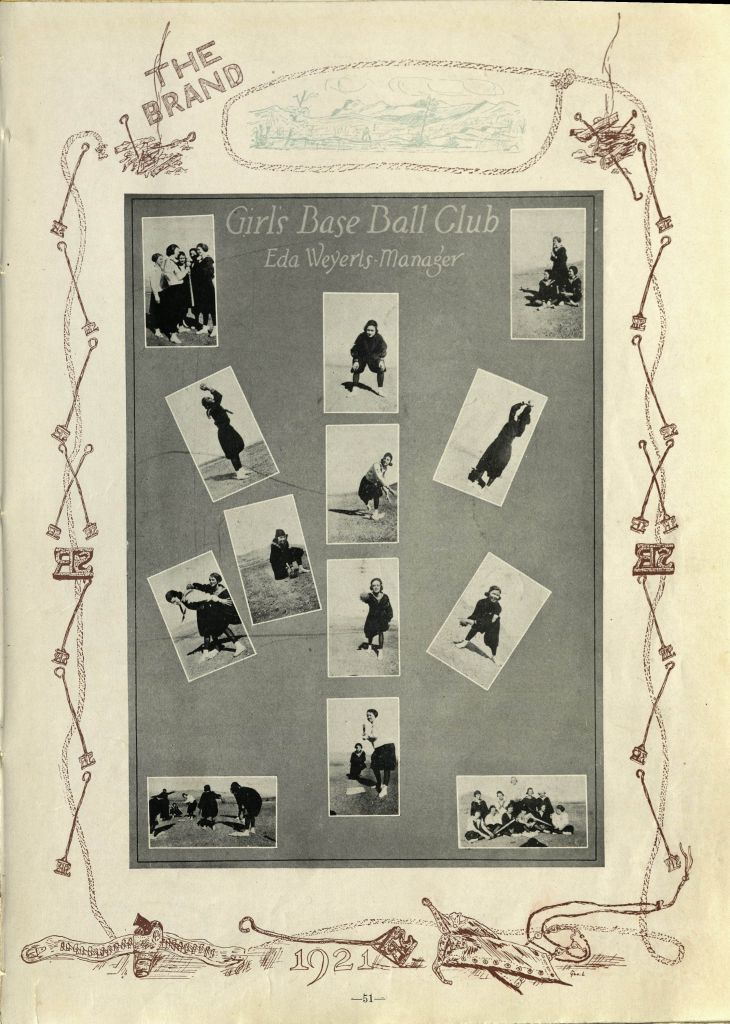 The girls baseball club was active on campus.
Keep tuned for more Brands to be added soon!