Library Services for Students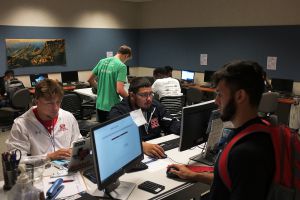 The Library is here to support your studies, providing you with access to information and the skills to make the most of it.
Borrowing and Your Library Account
Other Services for Students
Materials may be placed on faculty reserve at the request of instructors as supplemental course information. Look up reserve materials at Reserve Desk by instructor, course ID, or course name.
Sul Ross students may request InterLibrary Loans (ILLs) for
books or articles not owned or electronically accessible from the Library
electronic copies of book chapters or articles owned by the Library
Please visit the InterLibrary Loan page for more details.
Sul Ross students who are interested in borrowing books from other libraries in Texas can request a TexShare card. Please visit the page on TexShare for more details.