Library Space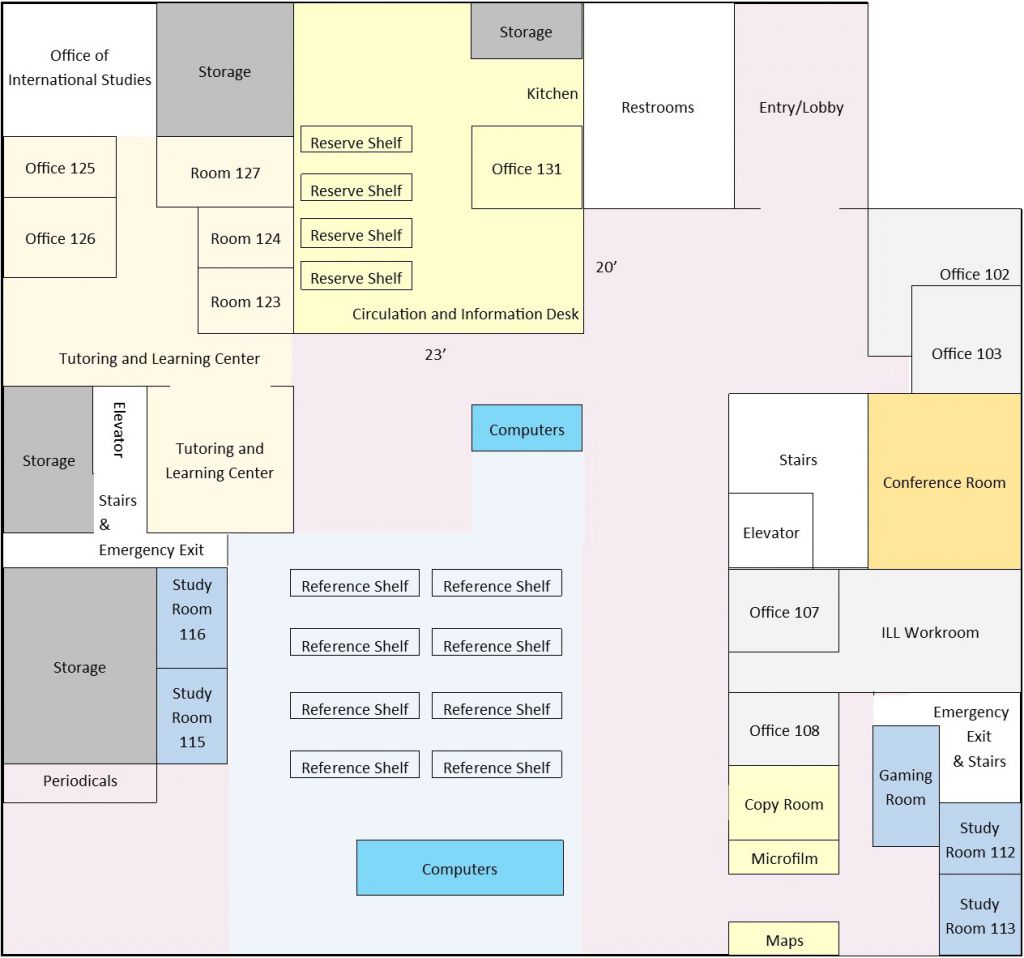 The library's first floor holds the reference collection, microform materials and equipment, new books, best sellers, popular magazines, lounge seating, individual work carrels, and computer stations for printing. There are also four group study rooms, two viewing rooms, and Video Game Analysis room. The Tutoring and Learning Center, the Office of International Studies, and the Conference Room are also located on the first floor.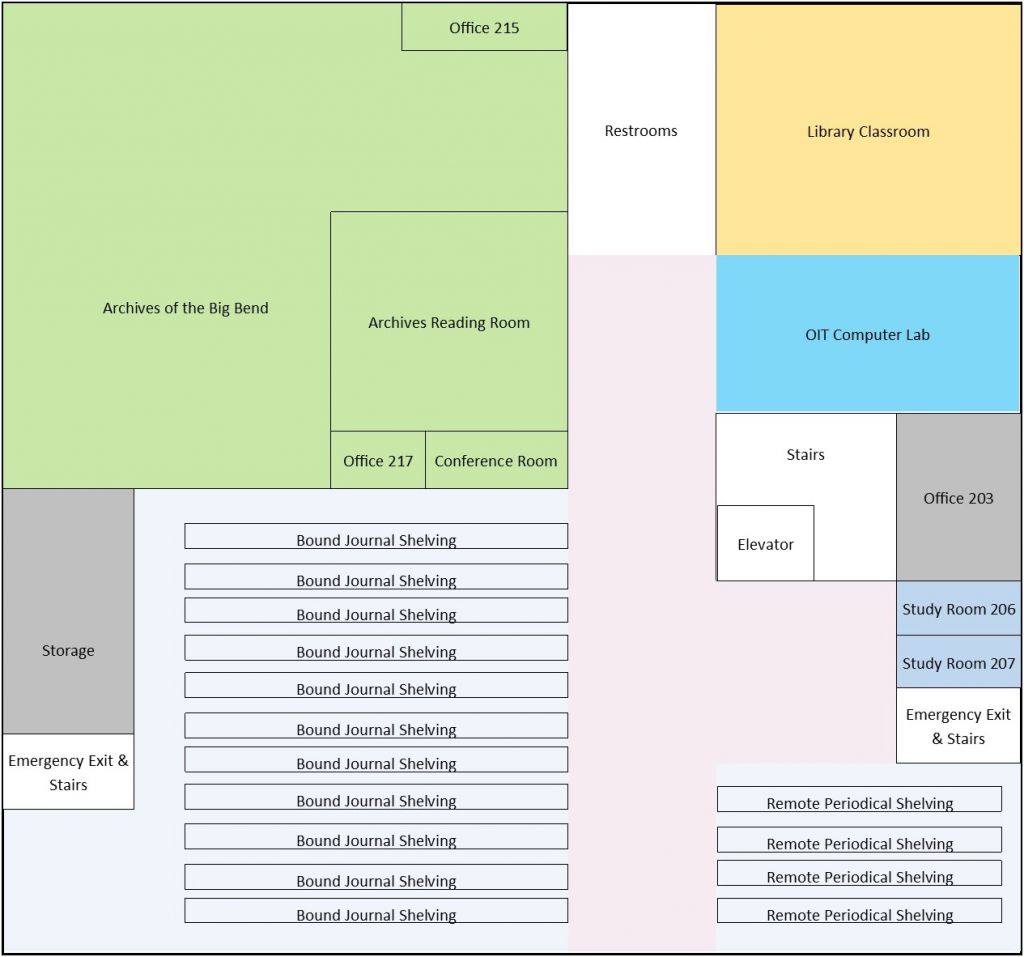 The library's second floor holds bound journals.  The library classroom (with projector and 18 computers), a computer lab run by our Office of Information Technology (OIT), and the Archives of the Big Bend are also on the second floor. There are two study rooms and many spaces to spread out and study are available.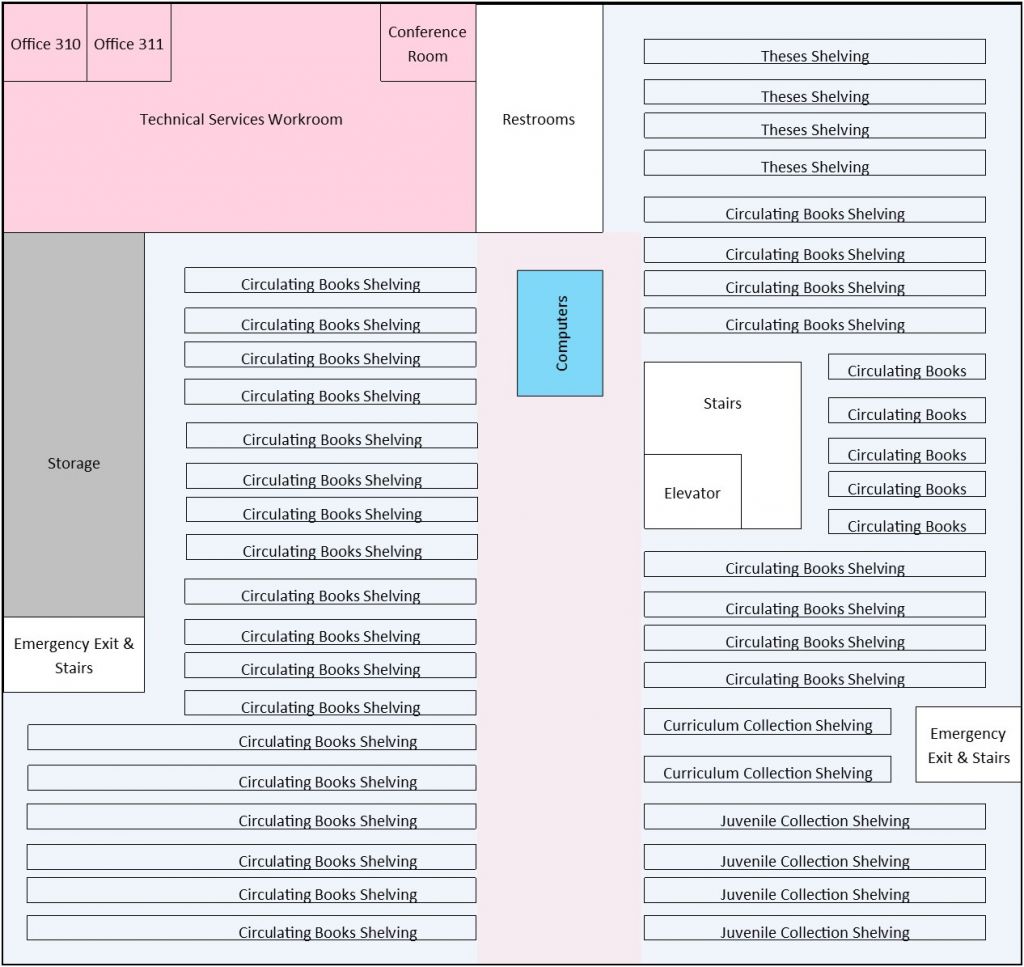 The library's third floor is dedicated to the circulating collection, which includes the Juvenile and Curriculum Collections. There are many tables and study carrels are available for individual use, and eight computers. The Technical Services department is located on the third floor.