The Sul Ross Library has arranged a trial of Flipster, the digital magazine platform from EBSCO. The trial is available through 4/21/2018.
Flipster is a next-generation digital magazine solution that makes it easy for you to access our subscribed magazines. You can read the magazines online, and download magazines to read offline, anytime, anywhere on your PC, mobile phone, iPad or other mobile devices.
You can access the magazines through the Library's homepage or the Flipster mobile app (click here for instructions on how to use the app).
On the Library's homepage, find the carousel displaying magazine covers and click on any cover image to view the magazine in the Flipster viewer):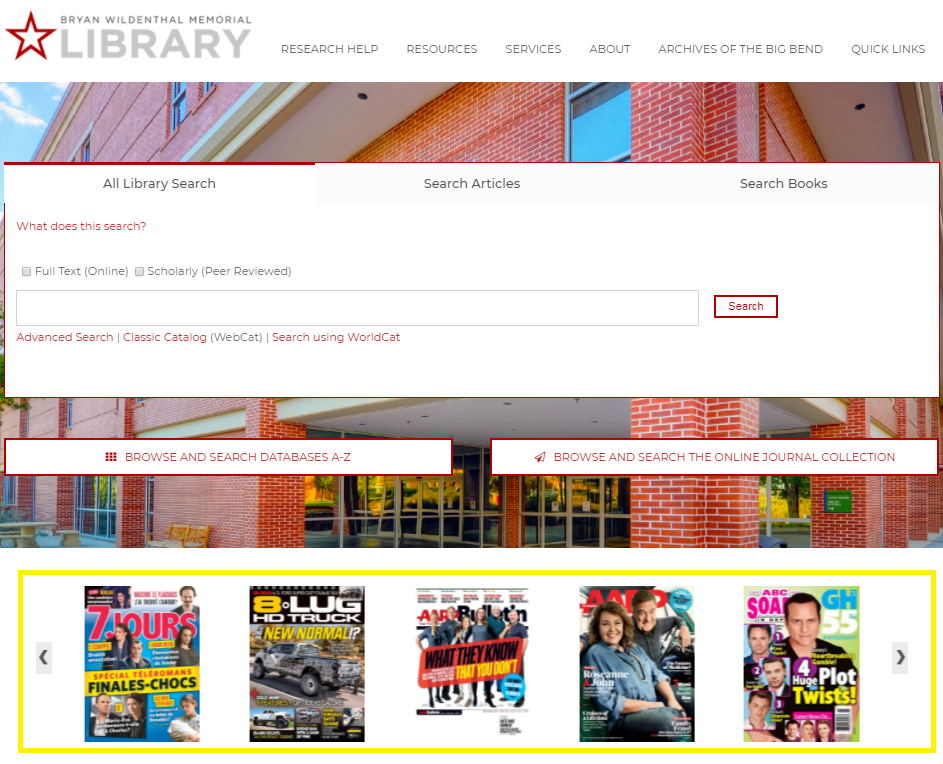 Click the Read This Issue link to open the magazine: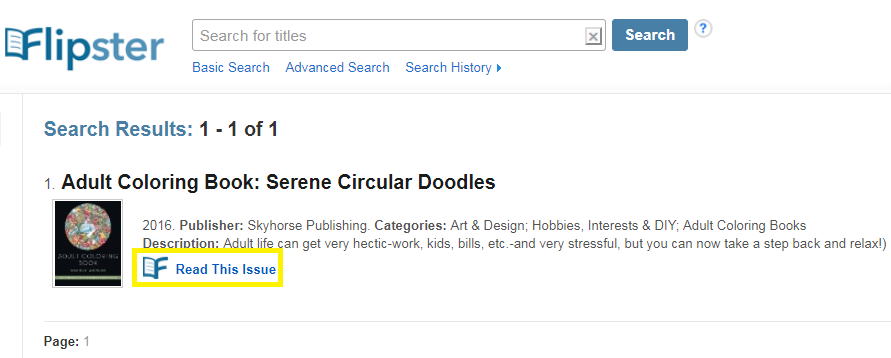 To browse all titles, simply click on the Flipster logo on the top left corner: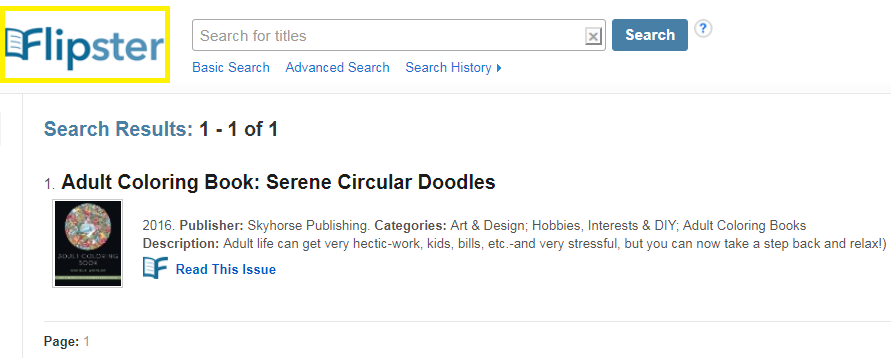 To search for your favorite magazines, simply enter your search terms in the search box and click Search. Search terms can be a specific magazine title or a subject of interest.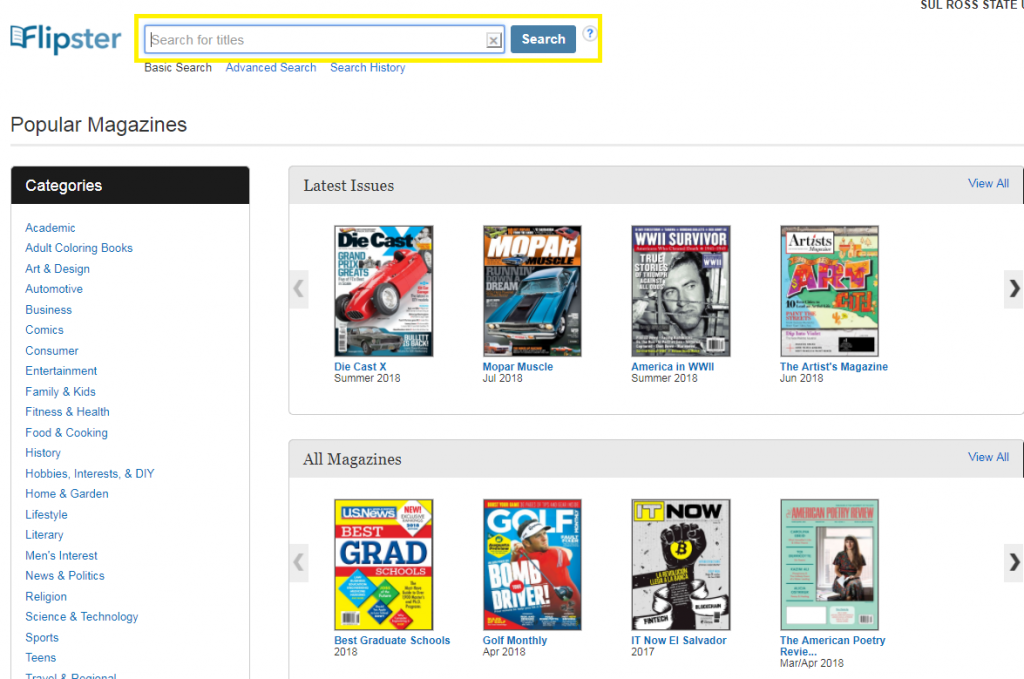 On the Flipster result list screen, you can sort your results by Title, Date, or Relevance, or display a randomized list of titles: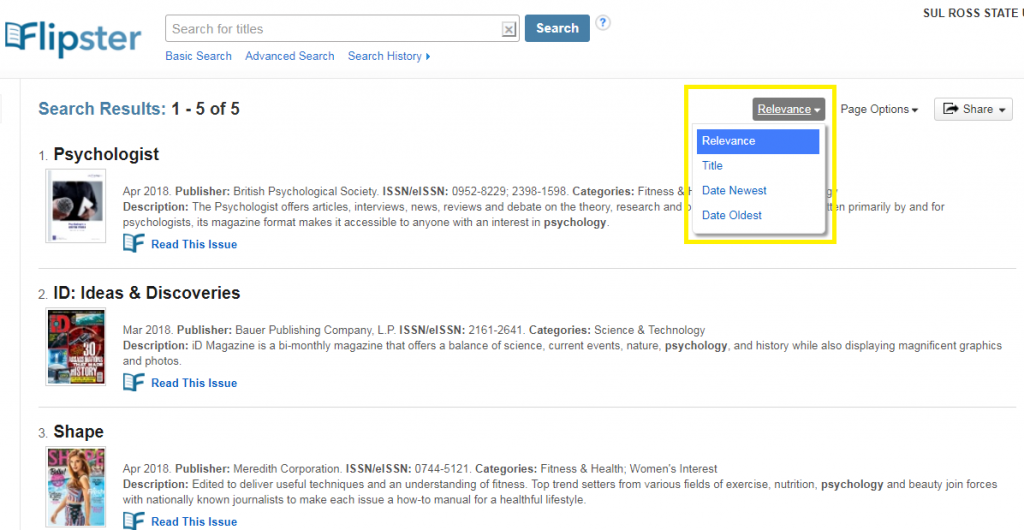 Need more help flipping magazines online? Check out this video tutorial for step-by-step instructions, or contact Suyu Dong at suyu.dong@sulross.edu or 432-837-8417.