Sunday, August 27 marks the beginning of Banned Books Week 2020. Banned Books Week, running through Saturday, October 3, is an annual event celebrating the freedom to read. According to the American Library Association (ALA), "[Banned Books Week] brings together the entire book community — librarians, booksellers, publishers, journalists, teachers, and readers of all types — in shared support of the freedom to seek and to express ideas, even those some consider unorthodox or unpopular." The Wildenthal Memorial Library encourages you to celebrate Banned Books Week in your own way, as long as you #StandForTheBanned! Check out our display of frequently banned books on the Second Floor of the Library, and if you want to know more, review the list of the ALA's most frequently challenged books.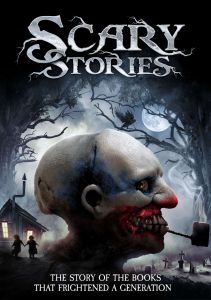 Celebrate Banned Books Week and Spooky Season Simultaneously:
Just in time for the beginning of Spooky Season, plan to celebrate Banned Books Week by streaming the free documentary "Scary Stories" this week! This documentary tells the story about the 1981 anthology Scary Stories to Tell in the Dark by Alvin Schwartz. The book and its two sequels are commonly banned for its depictions of violence and negative content. The American Library Association's Office for Intellectual Freedom is hosting a "Scary Stories" documentary watch party on Friday, October 2, at 6 PM CST, during which viewers can connect on Twitter using the hashtag #CensorshipIsScary or on Facebook.
Ways to Watch:
Report Censorship
The ALA Office for Intellectual Freedom provides confidential support to anyone undergoing a challenge or ban. Support can come in the form of letters, book reviews, resources, talking points or emotional support. Report censorship online or by calling -800-545-2433, ext. 4226.